2002 Chevy Express 3500
1 Ton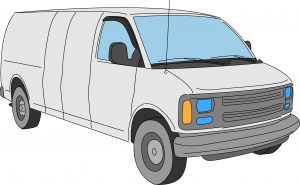 The van was built in 2002 at the Wentzville Assembly Factory outside Springfield, Missouri.
The United States Postal Service bought the van from Chevrolet. The USPS drove the van for approx 144,000 miles in California for 15 years (between 2002 and 2017)
In July 2017 the van was sold to a buyer in Phoenix, he posted the van for sale on Craig's List and 2 days later I bought it from him.
I spent some time insulating the van and setting up an alternate battery and lights in back
---
---
we have traveled to California, Nevada, Arizona, New Mexico, Texas and Oklahoma
---
We drove the van approx 20,000 miles in 2017
---
---
1st Photos









(Visited 290 times, 1 visits today)